Black sesame
11,26€
Product obtained from natural sesame seeds. Black, oval-shaped seeds. Odour and flavour characteristic of natural sesame.
Sold out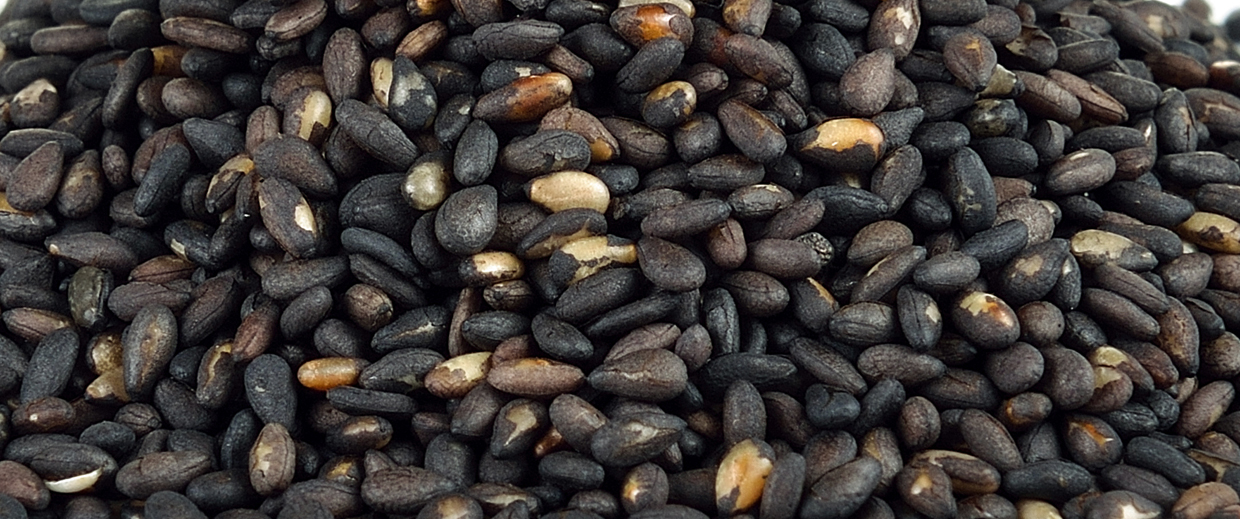 Applications:
This product can be used as a decoration for breads and pastries. Seasoning for salads, decoration of tapas and other haute cuisine recipes.
Storage conditions:
Vida útil de 18 meses en las condiciones de almacenado especificadas.
Conservar en lugar fresco (preferiblemente por debajo de 15 ºC), seco (preferiblemente humedad relativa <50%) y oscuro.
Format:
Multilayer polyester and polyethylene bags of 1 kg. Modified atmosphere packaging.
Nutritional information for 100g of product:
Energy - 2397 KJ/573 Kcal
Fat - 49,67 g
Carbohydrates - 23,45 g
Fibre - 11,80 g
Protein - 17,73 g
Salt - 0,0275 g
Allergens
Contains grams of sesame. Made in a factory that uses cereals containing gluten, soya, milk, nuts and sesame.