Passion fruit crunch
16,97€
Product obtained by mixing passion fruit and orange pulp with other freeze-dried ingredients.
Crunchy pieces of passion fruit (2-5mm) with a yellow-orange colour. Characteristic smell and taste.
330 available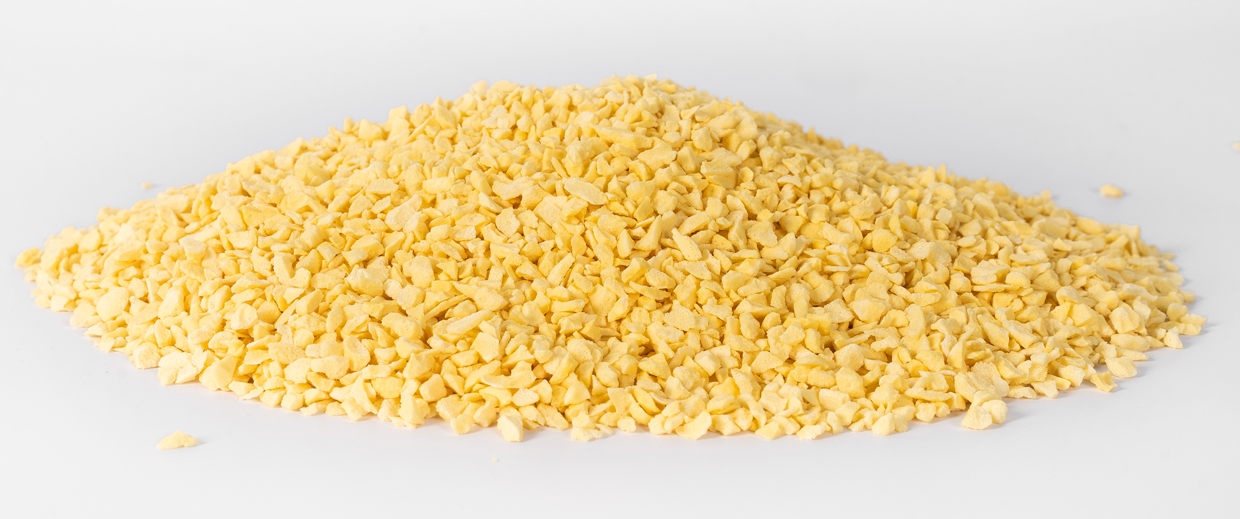 Storage conditions
Shelf life of 12 months under the specified storage conditions.
Store in a hermetically sealed container in a cool, dry and dark place. Hygroscopic product.
Format
PET 12 µ + LPDE 60 µ in a 150g polypropylene bag.
Nutritional information pper 100 g
Energy 1463 kJ / 342 kcal
Fat 3.1 g
Carbohydrates 65.4 g
Fiber 8.3 g
Protein 3.0 g
Salt 0.02 g
Allergens
None.