Orange crunch
12,63€
Product obtained from freeze-dried natural products.
Crunchy pieces of coconut milk (2-10 mm), creamy-white in colour. Characteristic smell and taste.
Sold out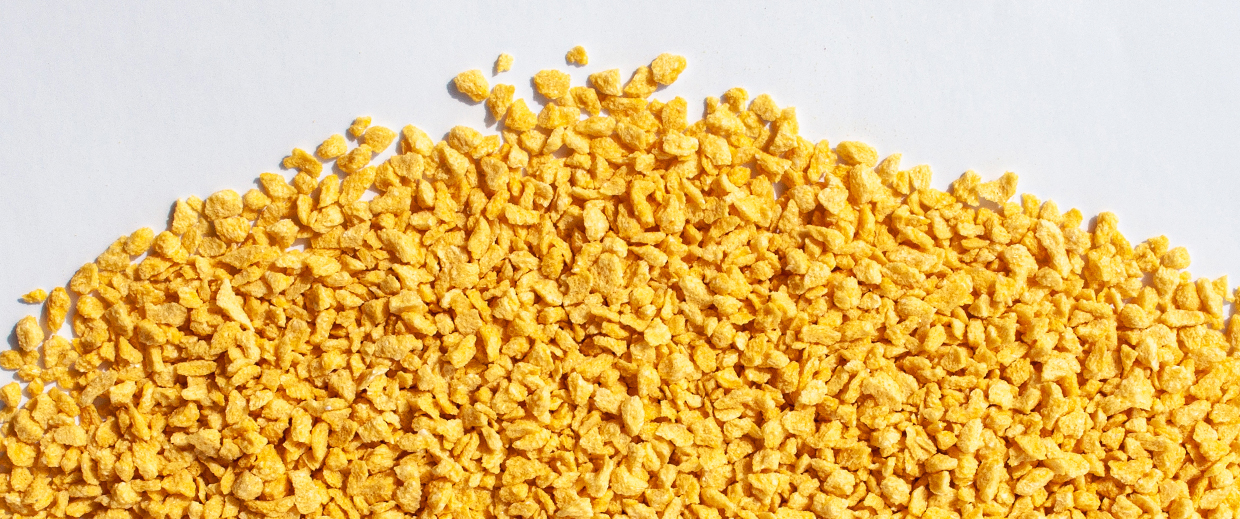 Applications:
It can be used in a multitude of applications either as decoration of sweet or savory dishes, directly as a healthy snack or as an inclusion. It maintains its crunchy texture in applications such as chocolates and chocolates. It can also be used in cookies and other low humidity applications. In wet applications such as ice cream, desserts, muffins, the crunch is rehydrated obtaining a mellow texture.
Storage conditions
Vida útil de 14 meses desde fecha de producción de la materia prima, en las condiciones de almacenado especificadas. Conservar en un envase cerrado herméticamente, en lugar fresco (< 20ºC), seco (< 65% HR) y oscuro. Producto higroscópico.
Format
Rectangular PP can with PET + LPDE bag inside of 125 g. Packed in modified atmosphere.
Nutritional information pper 100 g
Energy 1441 kJ / 343 kcal
Fat 1.4 g
Carbohydrates 66.1 g
Fiber 5.5 g
Protein 6.0 g
Salt 0.02 g
Allergens
None.
Ingredients
Orange juice concentrate and orange pulp.
Dose
Quantity required (C.N.).