Raspberry crunch wetproof
43,00€
Crunchy pieces (2-10mm) of raspberry coated with cocoa butter. Characteristic smell and taste.
86 available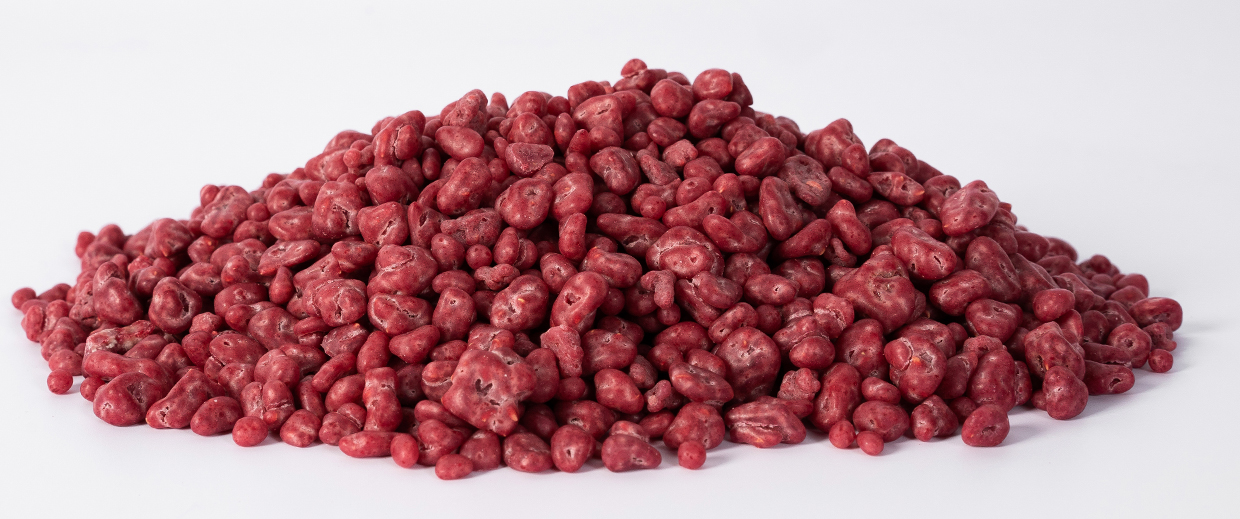 Applications:
Pieces remain crisp in fatty media or in frozen or refrigerated conditions.
They can be used in ice cream, fatty fillings, chocolates and as decoration in frozen or refrigerated pastries.
Storage conditions
Shelf life of 12 months.
Store at a temperature not exceeding 20 degrees, in a cool, dry place, protected from sunlight and aggressive odours.
Format
PET bag 12 µ + LPDE 60 µ in a 300g polypropylene can.
Nutritional information pper 100 g
Energy 2918.90 kJ / 706.60 kcal
Fat 66 g
Carbohydrates 25.60 g
Fibre 3,3 g
Protein 0,9 g
Sal  < 0,01 g
Allergens
None.