Red beetroot powder
12,33€
Product obtained from fresh, selected, clean, dehydrated and granulated red beetroot. Powdered product, dark red in colour with purple tones. Characteristic taste and smell.
28 available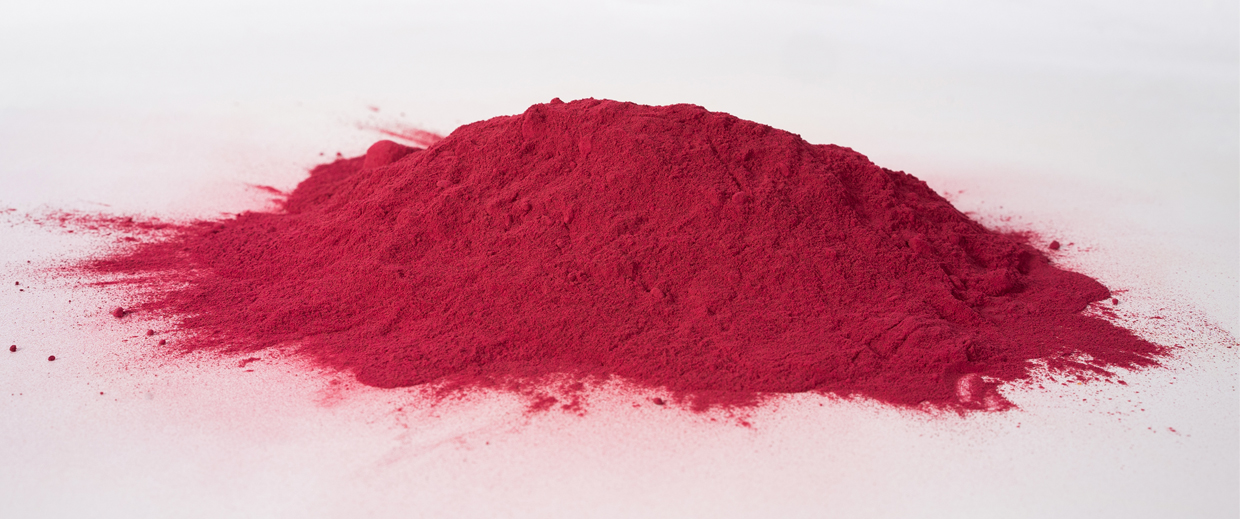 Applications:
Ideal for thickening any type of preparation while enriching it with the flavour, colour and nutritional benefits of fresh vegetables (creams, sauces, foams, soufflés...).
Storage conditions
Shelf life of 12 months under the specified storage conditions. Keep in a cool, dry place away from heat and light sources.
Format
500g polypropylene canister
Nutritional information pper 100 g
Energy 1318 kJ / 314 kcal
Fat 1,3 g
Carbohydrates 74,1 g
Fibre 21.8 g
Protein 12,5 g
Salt 1.50 g
Allergens
None.