Tomato flakes crunch
26,76€
Product obtained from tomato pulp. Tomato coloured and flavoured flakes. Hygroscopic product. 1kg of product contains approximately 15kg of pulp at 5º Brix.
249 available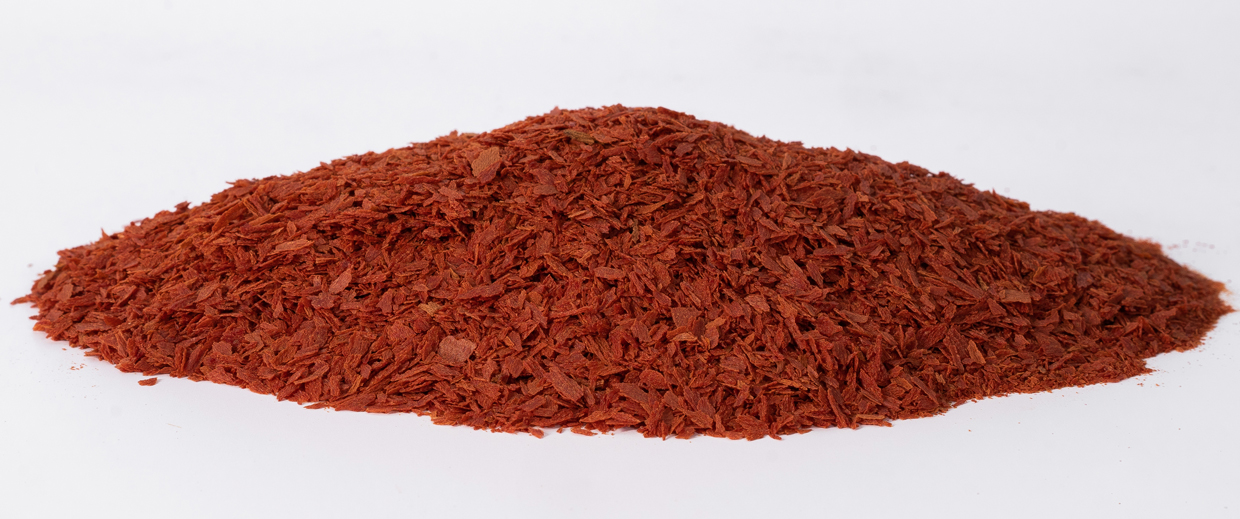 Applications:
Particularly suitable for giving a pulpy and intense texture in sauces, in soups, as a topping for salads, special breads.
Storage conditions
Shelf life of 36 months under the specified storage conditions. Store in a hermetically sealed container in a cool, dry and dark place.
Format
250 g polypropylene canister
Nutritional information pper 100 g
Energy 1344 kJ / 321.5 kcal
Grasas < 0,5 g
Carbohydrates 57.9 g
Fibre 12,5 g
Protein 10,0 g
Salt 0.31 g
Allergens
None.