Tomato flakes crunch
26,76€
Product obtained from tomato pulp. Tomato coloured and flavoured flakes. Hygroscopic product. 1kg of product contains approximately 15kg of pulp at 5º Brix.
52 available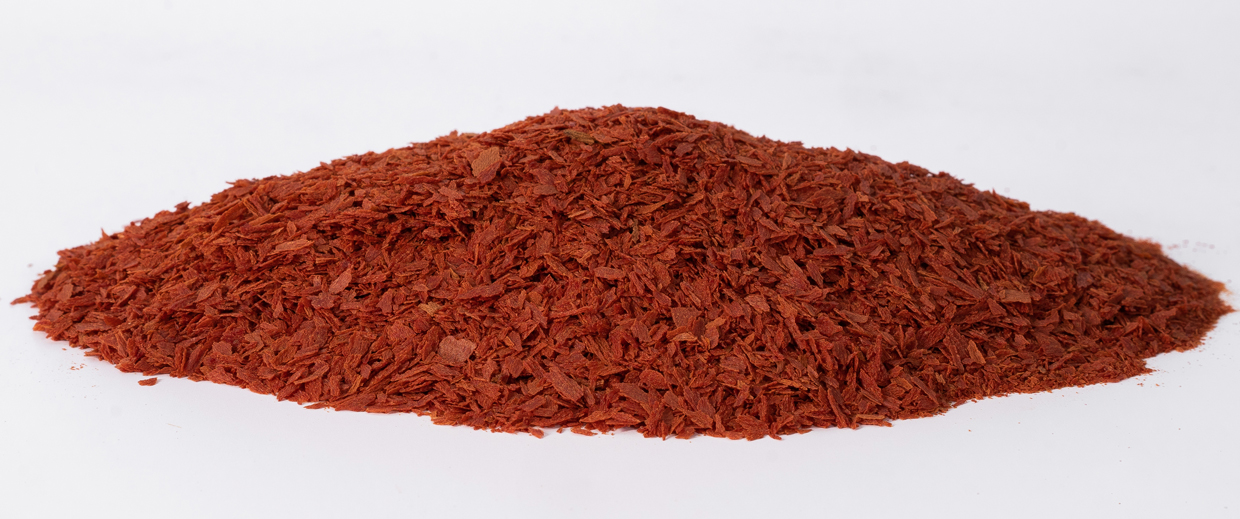 Applications:
Product used to finish dishes either as decoration or as an inclusion. It has a crunchy texture that allows to give a different accent to dishes providing color and characteristic texture. It can be used in dry product mixes, as an inclusion in ice cream, etc.
Storage conditions
Vida útil de 36 meses desde fecha de producción de la materia prima, en las condiciones de almacenado especificadas. Conservar en un envase cerrado herméticamente, en lugar fresco (4-18ºC), seco (< 60% HR) y oscuro.
Format
Rectangular PP can of 250 g.
Nutritional information pper 100 g
Energy 1525.4 kJ / 364.4 kcal
Grasas < 1,5 g
Carbohydrates 68.40 g
Fiber 7.0 g
Protein 10.50 g
Salt 0.65 g
Allergens
None.
Ingredients
Tomato paste, white sugar (sucrose), modified rice starch.
Dose
Necessary quantity (C.N.). Bear in mind that 1kg of product contains approximately 15kg of pulp (5º Brix).