Carrot powder
27,02€
Speciality obtained from fresh carrots. It is presented in the form of a fine, bright orange powder. Characteristic smell and taste.
12 available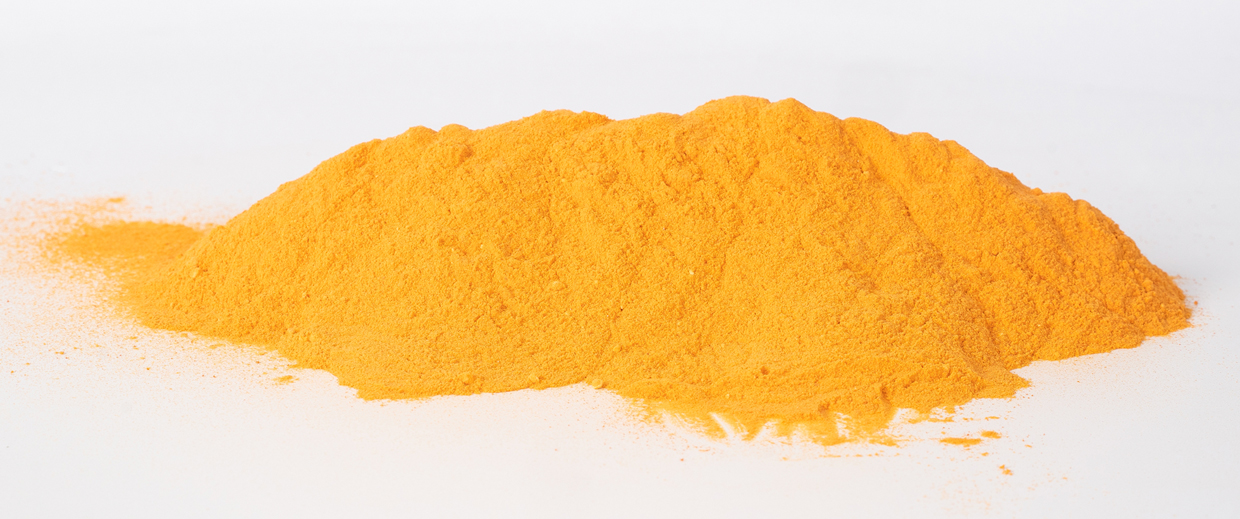 Applications:
Product with infinite applications, being a dry product it is suitable for those recipes where moisture control is required as a substitute for fresh product. It can be used in sauces, cakes, creams, foams and other specialties. It is also suitable in doughs such as fresh pasta, breads, focaccias and other baked and fried doughs. It can be used as a natural strainer providing the characteristic smell and flavor of the vegetable.
Storage conditions
Shelf life of 18 months from the date of production of the raw material, under the specified storage conditions. Store in a cool, dry and dark place.
Format
300 g. PP rectangular canister.
Nutritional information pper 100 g
Energy 1441 kJ / 345 kcal
Fat 0,1 g
Carbohydrates 72.5 g
Fibre 9,1 g
Protein 8,9 g
Salt 1,675 g
Allergens
None.
Ingredients
Concentrated carrot juice (Daucus carota L.), acidity regulator: citric acid E-330
Dose
Quantity required (C.N.).